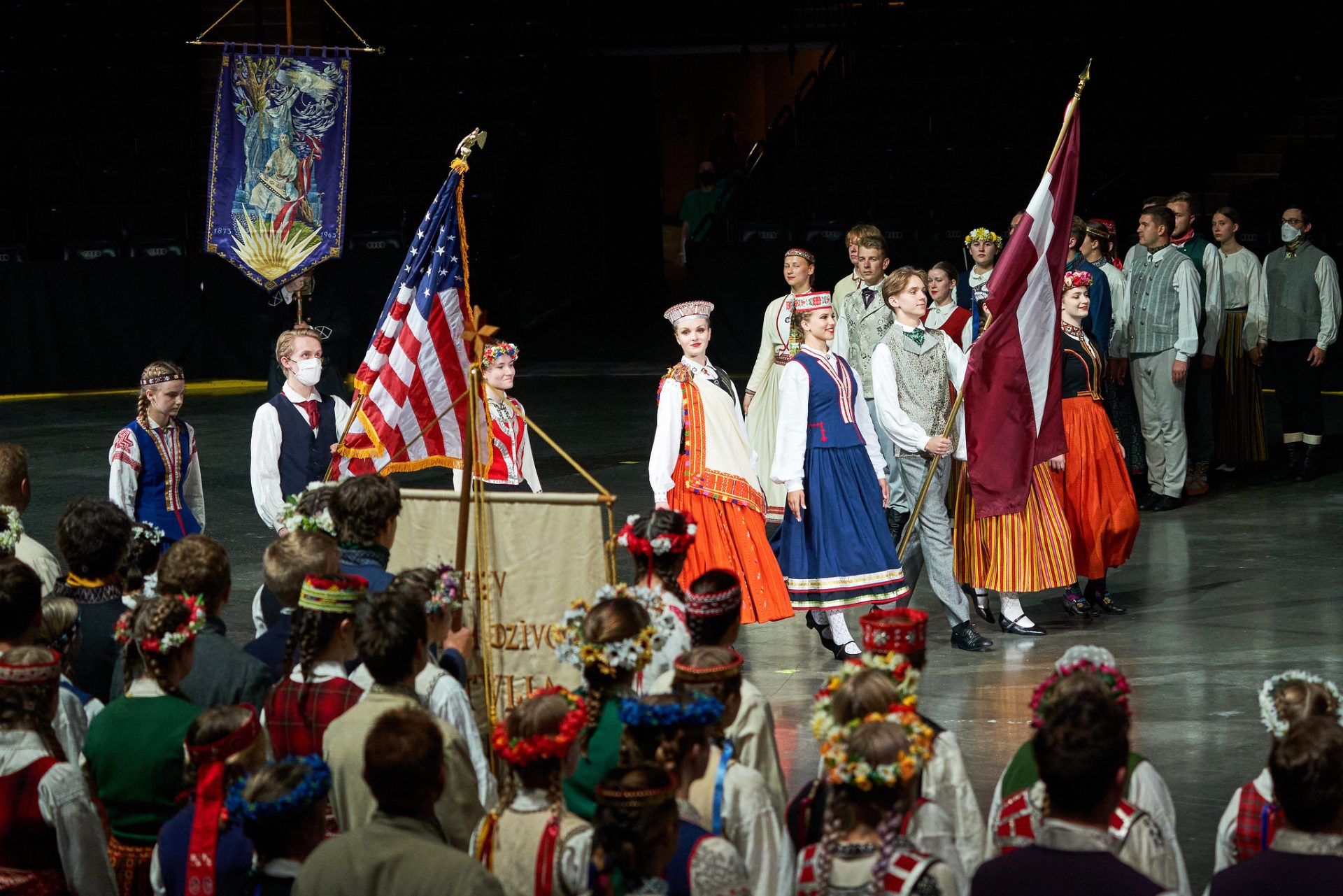 Our strength is our people
Each Latvian is a valued strand in our national DNA
With less than 2 million people living in Latvia itself, the nearly 400,000-person-strong diaspora community is a key component of the Latvian identity, keeping the language and culture alive, and a powerful lever for strengthening global ties. We are a nation rooted on the coasts of the Baltic Sea, but ready to sail any ocean, take up any mission.
We invite all Latvians abroad to enjoy their Latvian heritage to the fullest, and to use their unique experience to the benefit of Latvia and global Latvian communities worldwide.
Latvians – world explorers
Latvians are everywhere, a remarkable feat considering how few of them there are. Sometimes they can be recognized by their language, their jewelry, their uniquely Latvian name, or the crafts in their homes. By their creativity, perseverance and work ethics, Latvians are widely known for their talent, skills and hard work, putting their heart in everything they do.
The largest Latvian communities can be found in the UK, Canada, the United States, Germany, Australia, as well as smaller communities around Europe, Asia, and even Brasil. This often has to do with historical events, but also with the ambition to learn, grow, overcome and achieve – personally and professionally.
Latvians are restless, long for the mountains that cannot be found in their country, and even have gone on to become acclaimed explorers, such as Aleksandrs Laime, a famous explorer who is the first human to reach Angel Falls, the tallest waterfall in the world. He was the one to name the river that feeds the record-breaking falls, which he named after the longest river in Latvia – the Gauja.
Connected globally
The global Latvian community is strong, independent, and thriving. No matter where you are, there are opportunities for you to get involved, and maintain or build ties with Latvia – in terms of its culture and heritage, but also with regard to business, research and tourism while not in the country itself.
Put your professional skills to work
Each Latvian living abroad has the opportunity to open doors for Latvia's further economic development. Take your personal experience and put it to good use by participating in one of the several business-oriented events.
The World Latvian Economics and Innovation Forum
An annual, global gathering of Latvians and supporters of Latvian economic and business development.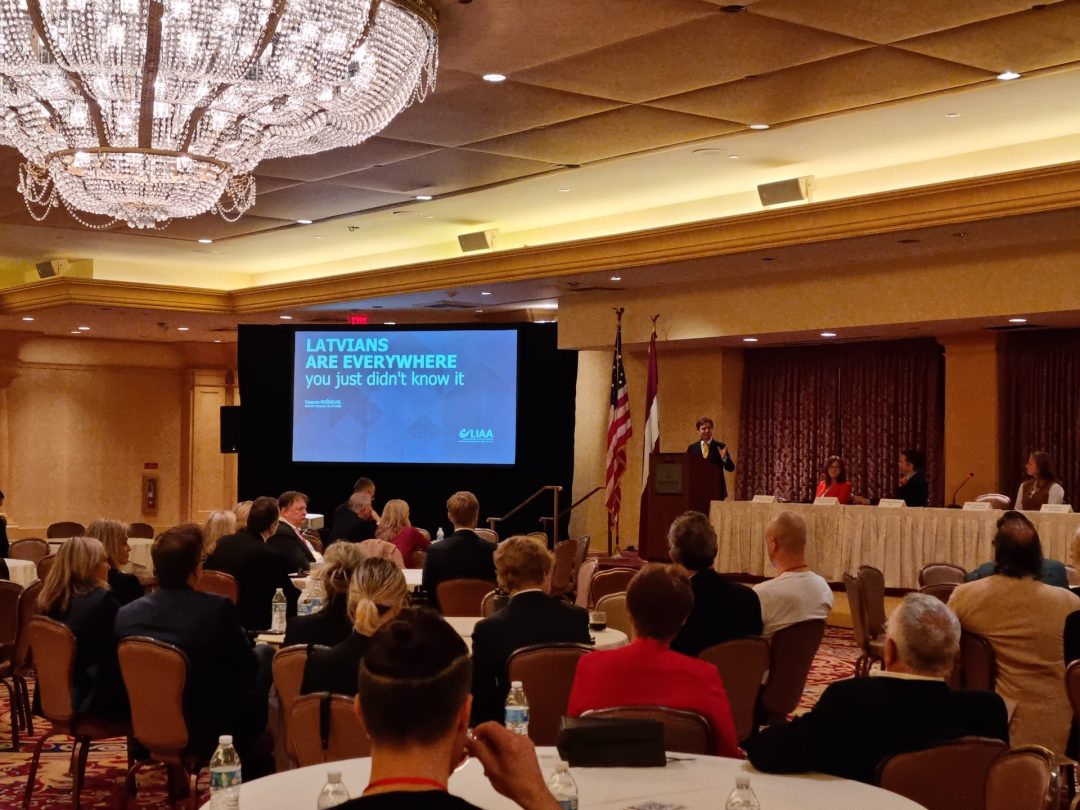 Spotlight Latvia
A business event held in a different US city every time. Local businesspeople get to know the opportunities of doing business in Latvia.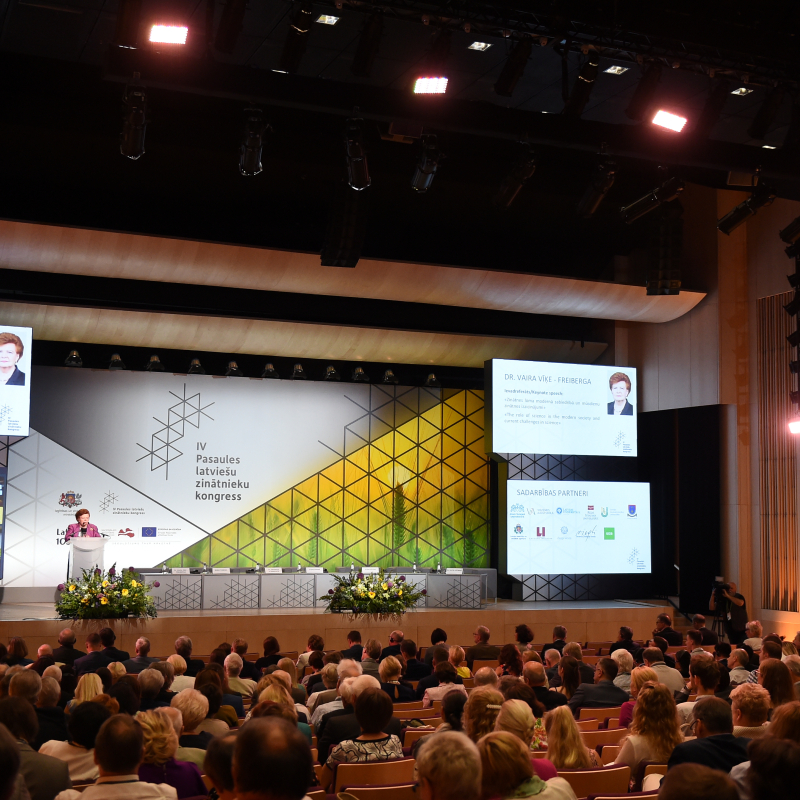 Research Latvia
The Congress is one of the widest-reaching events in Latvian science, gathering Latvian science ecosystem stakeholders from all over the world. The Congress will feature Latvian and diaspora researchers, young researchers, students, entrepreneurs, international and local partners, as well as representatives from national and international public administration institutions and politicians.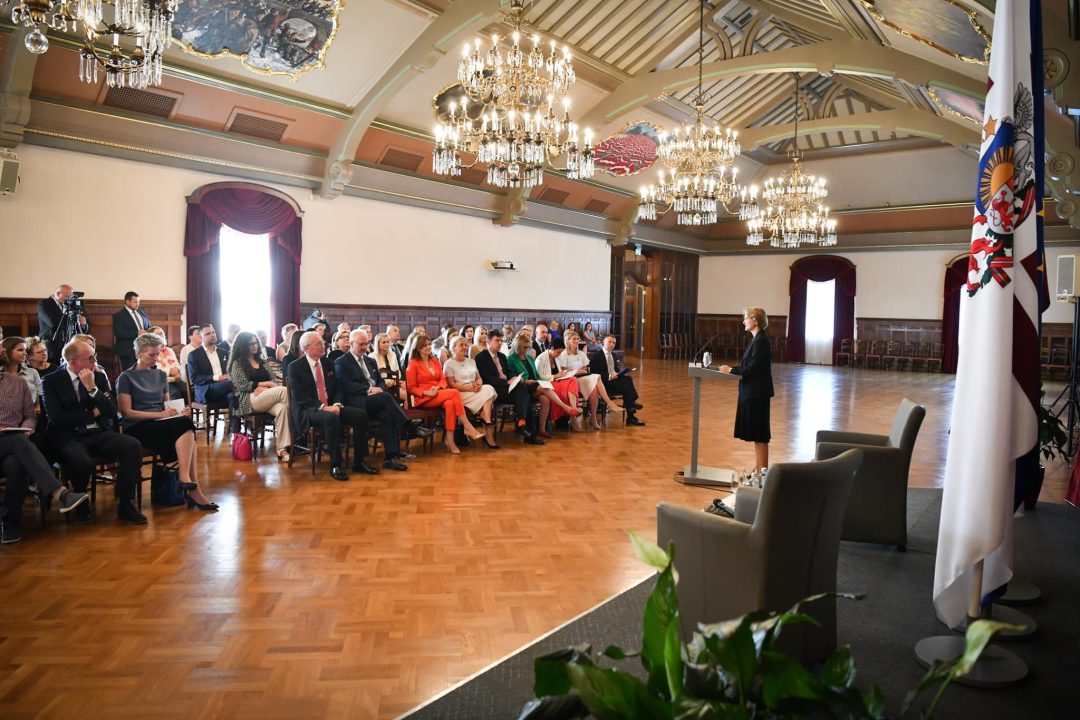 Forum for professionals working in international organizations
Annual gathering of Latvian diaspora professionals working in international organizations worldwide. The event is a platform for individuals employed in international organizations to connect, share insights and network with fellow professionals.
Get involved locally or by area of interest
Feed your soul by participating in your local Latvian community. Many cities will have choirs, folk dancing troupes, churches, weekend schools, sports clubs, camps, and more. There are also local or regional hubs for Latvian businesses, researchers and professionals – for professional networking and closer cooperation with partners in Latvia. Youth organisations look out for the young and hip to shape contemporary Latvianness globally. Find your organization and get in touch.
Larger organizations may be able to point you in the right direction. Give these a try:
South American and Caribbean Latvian Association
Do you have new cooperation ideas in mind?
If you have a specific offer or idea how you could support Latvia's economic development, we'd love to hear from you.
Contact us at diaspora@liaa.gov.lv
Make it official – establish your ties
Every Latvian and their families are eagerly welcome back. There are several programs available for members of the diaspora to establish their ties with Latvia. Here are several options.